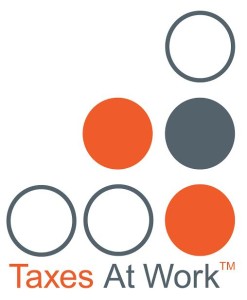 We believe that financial wellness at work makes happier employees.  A growing trend — employers are increasingly offering financial wellness at work benefit programs to their employees to reduce performance related stress.
Finally, a financial wellness employee benefit that offers real value
We designed Taxes at Work™ in 2008 for a single purpose: to bring CPA expertise and convenience of tax season to workplaces in the US and abroad.  Our goal is to provide our awesome tax service and planning to every employee who needs it regardless of where they are located.
No more missing time from work to wait around in tax offices, or anxiously waiting for a call back to get answers. No more getting charged for every single conversation, either.
New tax rules?  We can help with our specialized tax planning services
Specializing in complex tax returns, such as multi-state filings, trust returns, stock options, US expatriate tax, tax planning, and other complicated tax issues, Water Street's Taxes at Work™ team is available to help your employees succeed by lessening the burden of one of the most stressful times of the year.
Looking to provide a creative and valuable employee benefit to employees at your workplace?  Are the new tax rules creating confusion and stress?  Give the gift of financial wellness at work this tax season.  Our CPA team of tax professionals can melt away the stress of taxes!
 Here's how easy it is to implement Taxes at Work™:
Our tax professionals come on-site at prearranged dates & times that work for those employees interested in having their taxes done.*
Employees are notified, in advance, of which documents to bring with them
On the days our team is on-site we meet with employees and provide them with an estimate to prepare their return.  We're usually at a site for the full day, so anyone can pop in and ask a question.
Our fees are competitive with the added plus of having CPAs come to them – not the other way around.
NEW: We also offer virtual consultations to accommodate employees located anywhere
The result?  Happier and healthier employees during tax season without stress or worrying about taxes.
An added bonus: our tax team is available to employees throughout the year to answer tax questions and handle special projects, such as filing extensions, amending returns, tax planning, addressing IRS notices, etc.
Get started this tax season!  Use our survey to see if Taxes at Work is right for your workplace:   SURVEY EMPLOYEE PARTICIPATION (protected view is enabled)
Questions?  Reach out to Didi