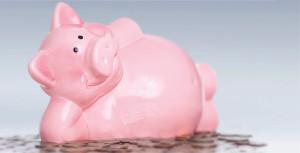 Ready to get a quote? 
Our Pricing.  Our number one focus is to establish long term relationships with our clients.  We work very efficiently, keeping our fees fair and competitive.  While we receive a lot of calls from people who "just want to file as cheaply as possible,"  that is not how we work and therefore our personalized approach may not be a fit.  We run complex tax scenarios to ensure that our clients get the right answers to maximize their tax benefit and those take time, experience, and expertise that our CPA team has acquired over many years of tax practice.  At Water Street we grow alongside our clients.
To provide you with a fee estimate, we first have to understand your particular fact pattern.  For this purpose, a brief initial call with one of our CPAs is complimentary. 
Ready to schedule an initial call to get a quote?  Start making your tax season a breeze by sending an email to Didi at [email protected].
 ——————————
"Readily available at all times, even after tax season…"
"Finding a good tax person is like finding a good physician, you really want someone you can depend on, who is honest, knowledgeable, skilled and professional.  Water Street Associates have all of these qualities at a reasonable price, and they are not nickel and diming you for their service.  It is a complete package, and they offer you personalized service and advise you with their personal insight into your financial situation.  They are readily available at all times even after the tax season. I'd try to get in on their services before they get inundated with referrals and work, because honestly they are going to be busy once everyone finds out how awesome they are!  I'm going to be using them indefinitely!"  — Leo K., (Yelp)
"I might actually be looking forward to tax time next year…"
I live in San Francisco, but the location doesn't really matter because Water Street gladly handled all my tax prep the last two years via email and secure Dropbox. That alone is worth five stars. Beyond that, this team's responsiveness is insane. Like, I would send emails on Sunday, thinking I'd hear back from them mid-week, and sometimes I'd hear back in five minutes. That's bonkers. They make the whole process so easy and stress-free, I think I might actually be looking forward to tax time next year. That's messed up, I know, but here we are. – M.B., (Yelp)